广东快乐十分官网投注: China's new Kenyan ambassador pledges to strengthen ties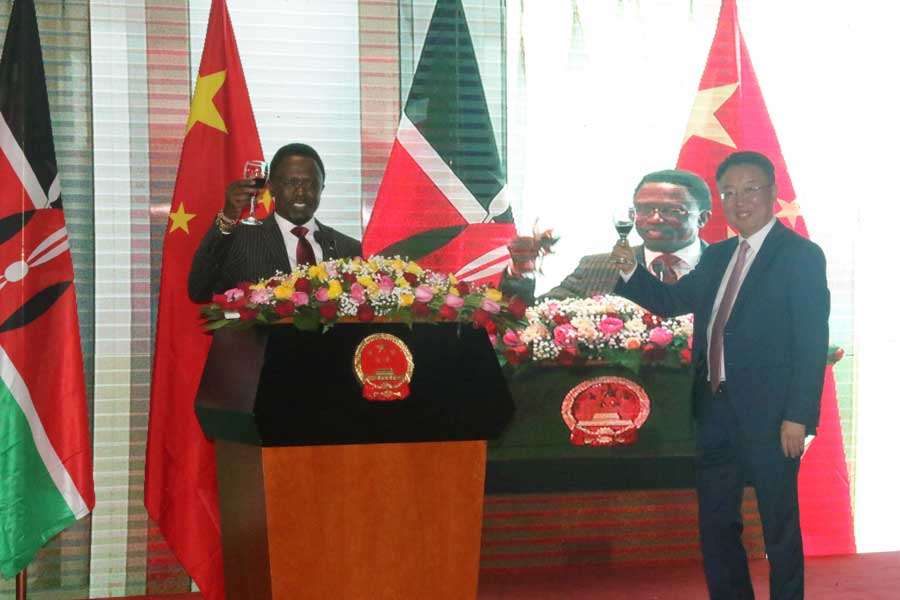 四川快乐12开奖记录 www.lyr3f.com Wu Peng, the new Chinese ambassador to Kenya, has promised to strengthen the relationship between the two countries.
Wu spoke on Wednesday during a reception at the embassy attended by diplomats, members of parliament and representatives of the Kenyan government.
"This year marks the 70th anniversary of the founding of the People's Republic of China, and the 56th anniversary of the establishment of China-Kenya diplomatic relations. As the new Chinese ambassador to Kenya, I will work with all of you to enhance cooperation," he said.
The ambassador said China's dedication to Kenya's development goes beyond loans.
He said China's direct investment in Kenya reached $520 million in 2018 and that Chinese enterprises have created more than 130,000 jobs in the east African country.
"I always encourage Chinese companies to align themselves with the Big Four agenda, by increasing investments in areas such as manufacturing. This will help Kenya to achieve industrialization and a favorable trade balance through the implementation of import replacement," he said.
Wu committed to helping Kenya increase its exports to China through platforms such as the 2019 International Horticulture Expo, China-Africa Economic and Trade Expo, which is to be held in Changsha next week, and the second China International Import Expo, to be held in Shanghai in November.
He said China and Kenya enjoy common values of defending multilateralism, free and fair trade, pursuing win-win cooperation and safeguarding the interests of developing countries.
"China is of the view that a free and open multilateral trade regime is the only viable way in attaining world economic prosperity," Wu said.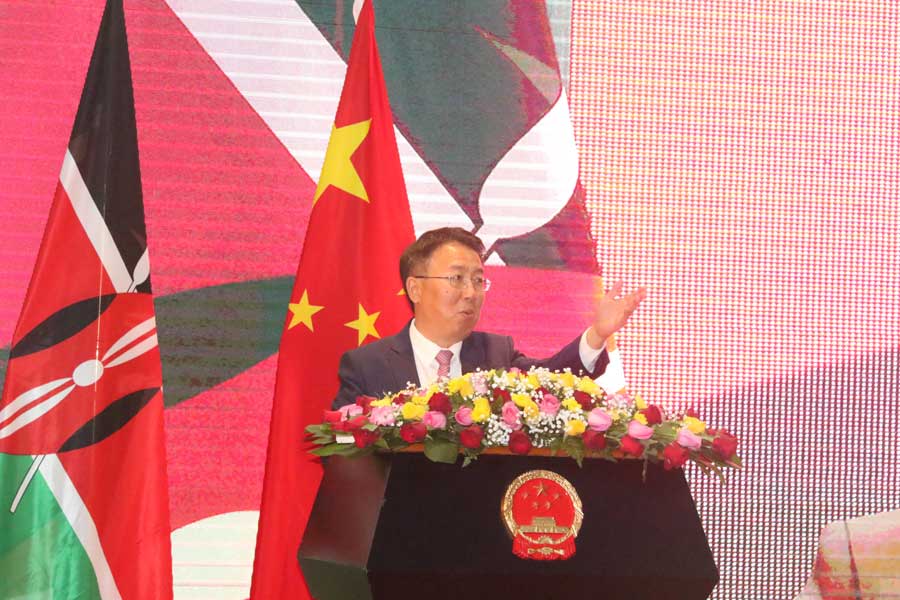 He said multilateral trade has brought opportunities for all countries and that using tariffs as a means of destroying the global trade balance will only damage the world economy.
"Whatever the case, China will continue strengthening our cooperation with other countries, increasing the import of goods into China, and delivering more development opportunities to all countries," he said.
Ababu Namwamba, Kenya's chief administrative secretary in the Ministry of Foreign Affairs, lauded the ambassador's career as a diplomat and praised the shared values of the two countries.
Namwamba said ambassador Wu Peng arrived in Nairobi with credentials as a friend of Africa, adding that he is passionate about building a good relationship between China and Africa.
"Ambassador Wu, welcome to Nairobi and may this trajectory of a strong relationship continue. We are confident because we share strong values. Multilateralism is a shared value, a rule-based world is a shared value, and a shared prosperity is a shared value," he said.
Namwamba said that the relationship between China and Kenya is growing in leaps and bounds, expressing confidence that the trend will continue.
"In 2016 we signed a comprehensive strategic cooperation agreement, which has become a crucial framework of our relationship. Under the framework, we have witnessed infrastructure development," he said.
Namwamba said the cooperation between China and Kenya is resulting in market access, which is crucial for growth and the balance of trade between the two countries.